Sony finally unveiled the PlayStation 5 console to the world in the recent PlayStation event. The console is quite stunning and represents a remarkable shift in design from the previous generations. It was also revealed that the console will come in two versions, a digital version and a standard version with a disc drive.
We also got some a new look at the various features of the PS5 Controller, the DualSense. Haptic feedback, built-in microphone, more ergonomic design, and shape are some of the features being implemented.
A wireless headset, DualSense charging station, and basic PS5 remote will be available for purchase alongside the console.
GAMES REVEALED DURING THE SONY PS5 EVENT
The hour-long presentation spent a god deal of time showing off some of the exclusive PS5 launch titles as well as indie and third-party games we can expect to play on the PlayStation 5.
The full list is of games is available below.
Horizon Forbidden West (TBA)
The highly anticipated sequel to Horizon Zero Dawn will take place in a vast and dangerous wilderness to the far west. A plague appears to be killing local wildlife and Aloy must discover the cause before time runs out. There will be more robot monster animals as well as underwater exploration.
Ghostwire: Tokyo(2021)
The game is set in a mysterious rendition of Tokyo overrun with spirits. A paranormal event causes 99 percent of the city's inhabitants to disappear, and it's up to you to find out what happened. Ghostwire: Tokyo was first revealed at E3 2019. However, we got to see some gameplay this time around. You will wield cool powers whiles uncovering the mystery.
GTA V Expanded and Enhanced (2021)
Rockstar's GTA 5 is coming to the PS5. With enhancements in the graphics and an expanded map. GTA Online will be free to all PS5 owners too
Spider-Man: Miles Morales (2020 Holiday Season)
The next Spider-Man game will put players in the role of Miles Morales, taking the place of Peter Parker. The game is an expanded and enhanced version of 2018's game instead of a sequel.
Kena: Bridge of Spirits (TBA)
Ember Labs' new game will put players in the shoes of a young enchantress as she takes on the evils plaguing a charming forest. You will herd up small, cute creatures called collectively "the Rot". It will feature Pixer-like visuals.
Little Devil Inside(TBA)
Little Devil Inside is an Action-Adventure RPG developed by Neostream Interactive.
The game will feature multiple settings, a mix of stealth gameplay, direct combat, and hunting.
NBA 2K21 (2020)
NBA 2K21's first reveal demonstrated the game's impressive next-generation graphics sweat physics on players with individual beads clearly dripping down their faces
Gran Turismo 7 (TBA)
The popular racing simulator is in the works for the PS5. It will feature a new campaign mode and realistic graphics, both in its vehicles and racetracks.
Godfall (2020)
Godfall is a third-person hack-and-slash game that features intense melee combat using various weapons. You'll be able to equip "godlike" armor to take down powerful enemies.
Ratchet & Clank: Rift Apart (TBA)
There's going to be a new game in the "Ratchet & Clank" series built specifically for the PS5. The game sees the heroes exploring collapsing dimensions, futuristic cities, and dinosaurs.
Solar Ash (2021)
Solar Ash is the second game from Hyper Light Drifter developer Heart Machine. The hero is a mysterious humanoid who sets about an adventure in a strange world.
Returnal (TBA)
The game's protagonist crash lands on an alien planet where she keeps reliving the same events including her death as if in a time loop. The world also becomes stranger and more dangerous with every death.
Hitman 3 (January 2021)
The final game in the Hitman trilogy sees Agent 47 executing targets in the city of Dubai
Deathloop (2020)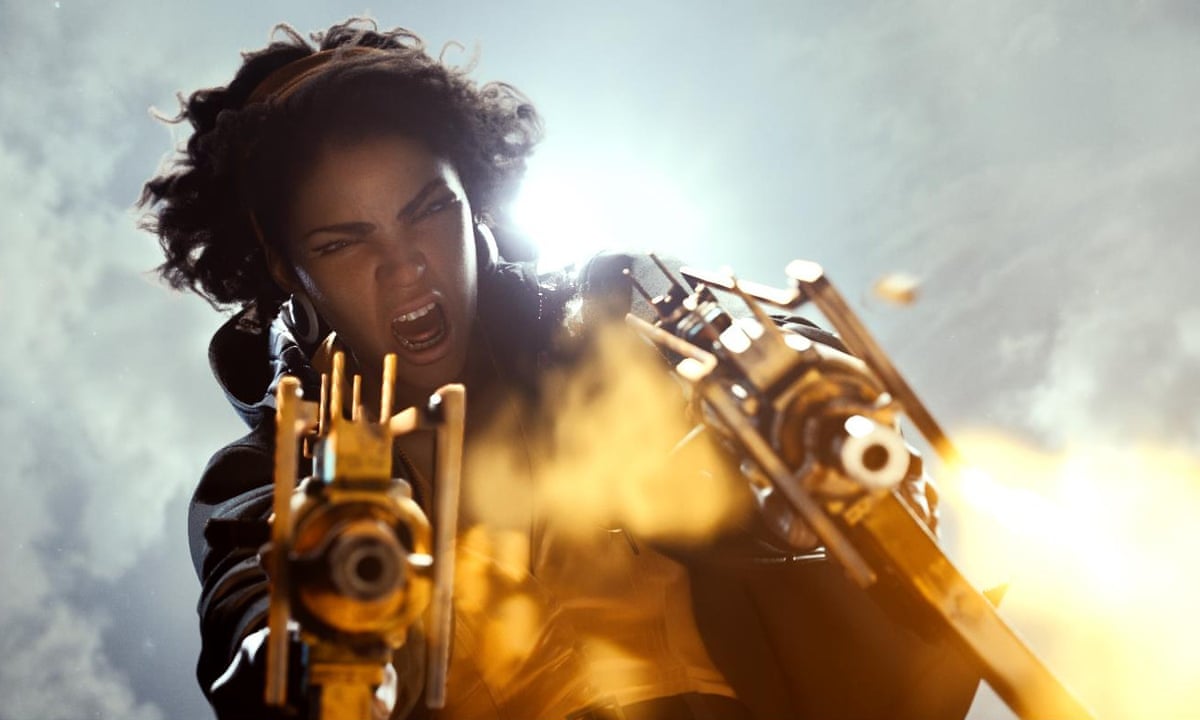 The first person shooter makes players run for their lives as they try to escape a time loop
that resets every time they die in a city full of assassins.
Resident Evil Village(2021)
The new Resident Evil game is set in a foggy, frozen village. It will be first-person and more horror than action-horror just like Resident Evil 7.
Project Athia
Square Enix and Luminous Productions revealed a game called Project Athis coming exclusively to the PS5. It features detailed environments and werewolf-like creatures fought with magic.
Stray (2021)
This game is set in a world where humans are nonexistent. However, robots are in abundance as well as cats with backpacks. Looking at the reveal trailer, we will most likely be playing as the cat
Sackboy: A Big Adventure (TBA)
Unlike the first three games in the series, the new addition will feature 3D platforming rather than 2D. It will also feature co-op and new characters.
Destruction AllStars (TBA)
Destruction AllStars is a third-person car crashing game coming to the PS5 with impressive particle effects and physics.
Goodbye Volcano High (2021)
Goodbye Volcano High is a choice-based narrative game set during the final year of high school for
teenage dinosaurs. It makes use of a hand-drawn art style and will feature indie-style soundtracks.
Oddworld: Soulstorm (2020)
The new entry in the Oddworld series has been finally revealed after years in development. The game looks very ambitious as well as dark and intense.
Jett: The Far Shore (2020)
The game follows Mei, an interstellar scout who's been slumbering for over a thousand years. She will explore a mysterious ocean world with hopes of building a new home for her people.
Astro's Playroom (January 2021)
Japan Studio revealed a new Astro game starring the little astronauts who live in the PlayStation branding.
Bugsnax (2020)
Bugsnax is a strange game. You literally become what you eat. Your limbs and eventually your entire body is replaced by what you've ingested. You can become centipede ribs, cinnamon rolls, or any variety of snack food.
Demon's Souls (TBA)
Demon's Souls is getting a remake specifically for the incoming PS5.
Pragmata (2022)
Pragmata is a third-person adventure that takes place in Pragmata, a post-apocalyptic world
wrecked by natural disasters and full of hologram cats.